Fiscal Management of the Legacy Fund
Financial
The fund was $15.5M in 1994.
The fund was over $22M on December 31, 2018 ($21M in 2017).
Since 1994 over $11M has been directed to High Performance Sport in Victoria.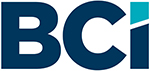 Fund Management
The fund is managed by BC Investment Management Corporation (BCI).
With a global portfolio of more than $145.6 billion, BCI is one of Canada's largest institutional investors within the capital markets. They invest on behalf of public sector clients in British Columbia.
ADVISORS
The 94 FORWARD Board receive independent investment advice and fund oversight from George & Bell Consulting.
George & Bell Consulting is a pension, benefits and investment consulting firm led by partners Brendan George, Jeremy Bell and Greg Heise.
AUDITORS
The Society Auditors are Wiseman & Mills.
TAX AND CHARITABLE STATUS
The Society is designated as a Registered Canadian Amateur Athletic Association (RCAAA) by the Canada Revenue Agency. The Society can issue tax receipts for donations.
Charitable Registration # RCAAA 89949-2383 RR 0001